I would be lying if I told you that the world of scholarships is one that is always easy to navigate. The fact that there are thousands upon thousands of scholarships, along with the added fact that there are so many different types of scholarships for students to apply for, more often than not leaves students feeling overwhelmed and unsure of their next move. In this post, I am going to tell you everything you need to know about the biggest category of scholarships that's out there - merit scholarships. 
First, a Definition
To give it to you plainly, merit scholarships are scholarships that students receive due to their academic success. Academic success is usually just thought to be your standardized test scores, GPA, and grades. However, for these scholarships, academic success is not only limited to those three categories; it also includes leadership roles, community involvement, and extracurricular activities (think sports, arts, etc). 
Differentiating Merit vs Need-based Scholarships
Now that you know that merit scholarships include scholarship opportunities across all of those categories I listed above, you probably won't be surprised to learn that merit scholarships are a very common type of scholarship that students apply for.
By the way - For reference, the other type of scholarship that people often refer to is called need-based. While I won't go into too much detail on need-based scholarships here (focusing on merit scholarships!), need-based scholarships simply are those that are awarded to students based on financial need. 
Okay, Back to Merit Scholarships! 
As I was saying, there are a lot of types of merit scholarships that students can apply for. One of the most well-known or recognizable types of merit scholarships is the full-ride scholarship, aka scholarships that provide winning students with enough money to cover most or all of their college tuition.
Yes, these scholarships are as great as they sound! Unfortunately, they tend to be extremely competitive due to the amount of money that they save students, however, I highly encourage you to apply for a few that you're eligible for and give it your best shot! 
Where Can I Find Merit Scholarships?
Great question - I have an answer! These types of scholarships are offered by national and international companies and organizations, private organizations, your home state, and even smaller community-based organizations. 
So, whether you're looking specifically for those full-ride scholarships, or for the more common merit-based scholarships, I highly suggest you start your search by taking a scroll through our database as the vast majority of the scholarships are, luckily for you, merit-based! 
Additionally, be sure to reach out to your school counselor (if you're in high school) to inquire about local merit-based scholarships that are available for students in your school or your community. These types of scholarships, while you won't always find them in our directory, are great because they generally receive fewer applications than the popular scholarships by name-brand organizations (which means higher chance of winning - yay!!). 
Another area of more local scholarships and financial aid that is definitely worth mentioning is state-based aid. These are opportunities that you are sometimes, but not always, considered for when you file the FAFSA. Be sure to check out my post on state-based aid and scholarships to learn more about these!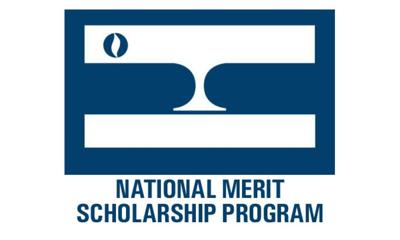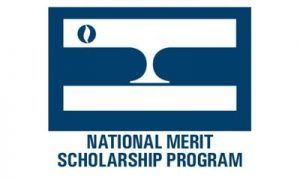 Also on the topic of where to look for these merit-based scholarships, one additional place is the National Merit Scholarship Program. This program awards three different types of merit scholarships, and for the most part, the winners are all based on students' PSAT/NMSQT score. So, if you're in high school and you're one of those exceptionally high performers when it comes to standardized test scores, be sure to check this program out! 
The final (and perhaps one of the easiest) places to look for merit scholarships is through your college or university. 
A Note About the Ivy League 
Unfortunately, if you're looking at applying to schools in the Ivy League (or a handful of schools not in the Ivy League that are also extremely selective), know that these schools don't offer merit-based scholarships. All scholarships and aid awarded from these schools is need-based (see above for the definition ICYMI!). 
For the majority of students who attend college or university at a school that is outside of the Ivy League (and those other few extremely competitive schools), you will be happy to learn that it is very possible to earn merit scholarships to help you fund your tuition and other aspects of your education.
Wrapping up
So, I've pretty much covered everything you need to know about merit scholarships. However, as I'm wrapping up, there are two important things that you should know and keep in mind about merit scholarships:
While it certainly helps to have straight A's and awesome test scores, even if you

don't

fall into those categories, congrats, you are human!! It is NOT the end of the world WHATSOEVER, because like I said, many of the merit scholarships out there also consider factors such as your involvement, course load, and leadership roles. So, don't think that just because you aren't the best student doesn't mean you aren't eligible to apply for (and win!) merit scholarships.  

If you win one of these competitive merit scholarships (like a

full-ride

or even partial scholarship), it is likely that the organization or donor will require you to uphold a certain GPA during your time at college or university in order to keep receiving the money. 
Now, that sums up everything you need to know about merit scholarships! For tips and tricks on organizing your scholarship search applying, check out my other article 7 Tips for Successfully Organizing and Executing Your Scholarship Search. And finally, if you're not yet ready to dive into the world of merit scholarships, check out these other articles dedicated to super easy scholarship opportunities to apply for:
Scholarships for High School Juniors